[raw]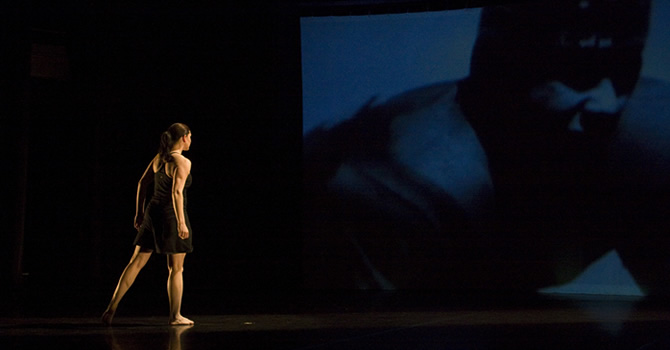 "PIHOS A Moving Biography," created by Melissa Pihos, tours to Charlotte and Winston-Salem, NC, Philadelphia, PA and New York City, NY as benefit events for the Alzheimer's Association. PIHOS A Moving Biography is a documentary dance/film performance that focuses on the life of Melissa Pihos' father, Former All –Pro Philadelphia Eagles receiver and Pro Football Hall of Famer, Pete Pihos and his fight with Alzheimer's disease. These events are a way to raise financial support for the Alzheimer's Association as well as create awareness of Alzheimer's disease, the devastating disease that took the life of her father in August 2011.
Pihos' multimedia production was created in March 2011. It explores the life of her father, Pete Pihos, who was inducted into the Pro Football Hall of Fame in 1970 after his nine-year career playing with the Philadelphia Eagles. He was an All-American player at Indiana University and a veteran of World War II, where he fought on the front line. He was diagnosed with Alzheimer's disease in 2001 and could no longer communicate clearly.
Melissa Pihos studied her father's life for the last four years and is now telling his story and creating awareness. In 2009, she created "Dear Dad," an award-winning documentary which plays a significant role in the concert. S. Cagney Gentry, filmmaker and the president of Red Balloon Films, Inc, has also created short films to enhance the visual experience.
Pihos moves through the life of her father, beginning with the murder of his father, Louis Pihos, when Pete was only 14-years-old, and the effects it had on his life and community. She traveled to Orlando, Fla., to research the newspaper articles written during the weeks following the murder.
Profound images of war and combat training resonate throughout the performance as well as a number of football sequences, representing the time Pete Pihos spent fighting for his country as well as pursuing his successful career as an exceptional athlete. These intense scenes show off the physicality and masculinity of both war and sport and the grueling training involved for each.
The performance also includes a visualization of Pihos' private life, in which he was married four times. Including audio from interviews with family members landscaped by Adam Donohue, the piece shows a sensitive side of the story, including the support from his family and his ex-wife Donna Pihos throughout his descent into Alzheimer's disease.
Pihos also takes an abstract look at Alzheimer's disease. In this piece, the dancers represent what happens when a normal functioning brain breaks down due to the onset of Alzheimer's disease. The film projection that accompanies the Alzheimer's explores the blurring line between clinical explanations of Alzheimer's disease and the more visceral, abstracted visualization of memory loss. Repetition, shocks of noise, and shocks of imagery represent the last grasps at memories that are fading into obscurity.
Concluding the performance will be a screening of "Dear Dad," Pihos' award-winning short documentary film. "The film explores the effects of Alzheimer's by juxtaposing photos and footage of her father from his days as a player for the Philadelphia Eagles, during the late 1940s to mid-1950s, with images of him today. But it's the relationship between Pihos and her father – illustrated through pictures and letters, most notably one written by her father after her parents' divorce – that proved especially poignant for the filmmaker and her audiences." (gotriad June, 2009).
Melissa Pihos will be performing short solos throughout the concert, layering her personal experiences with her father's life.
The concert features film and video montages using video footage of interviews conducted by Melissa Pihos, archival WWII footage and football footage of Pete Pihos, along with images examining memory and the affect of Alzheimer's on the brain. Among the people Pihos interviewed are Coach Mike Ditka, fellow teammate Al Wistert, Pihos' neurologist Dr. John Porter, and Pat Summerall. The audience is introduced to the person Pete Pihos had become because of the complexities of Alzheimer's disease and the person he was before the disease. The truth of his illness is revealed along with what had become of their father/daughter relationship.
[/raw]